Shije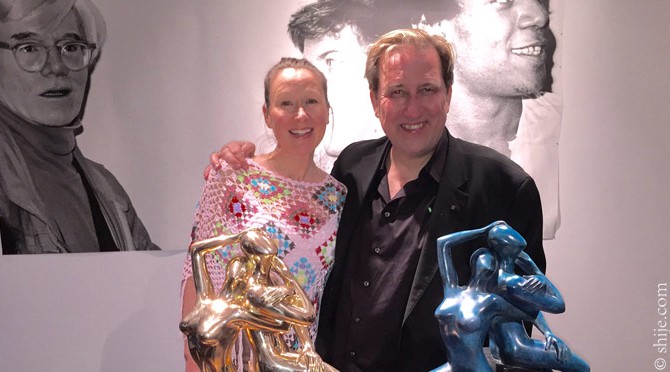 Shije: Una guitarra gigante 'Kostabified' saluda a la gente en la entrada del Cutting Room. Qué belleza. Creo que me quedé mirándola durante media hora. ¿Cómo la hicieron?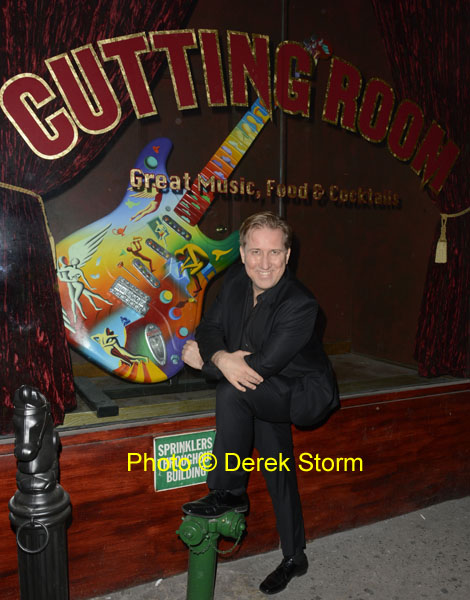 Mark Kostabi: Adam Sands, un organizador de conciertos, promotor de eventos y reuniones de  Nueva York me pidió que la hiciera. Estuve de acuerdo así como también exponer muchos de mis cuadros en El Cutting Room, siento que me he convertido en parte de la familia allí.
S: Un montón de instrumentos musicales en sus pinturas! ¿Qué fue lo primero para usted, el arte o la música?
Estación de audición gratuita   – Mark Kostabi
MK: Empecé como artista visual a los 6 años, empecé como pianista a los 12 años. Mi madre era profesora de piano.
S: ¿Debemos escuchar sus pinturas, se supone que debemos imaginar sonidos? En la música hay una interacción tal, es el lenguaje de la música, que se habla entre los músicos en el escenario … en su forma de arte visual , alguna vez improvisó con otros artistas, y si es así, ¿cuánto tiempo se tarda en conocer el  mensaje?
MK: Yo si creo que el arte y la música estan muy relacionados. Ambos tienen colores y armonía. He hecho muchas colaboraciones con otros artistas visuales y he improvisado: Enrico Baj, Tadanoori Yokoo, Howard Finster, Arman, Paul Kostabi y Tony Espositoi.  A veces el mensaje ocurre de inmediato. Otras veces se tarda un tiempo.
S: En su exposición en la Galería de Dillon en Chelsea, el bajista Paul Nowinski me dijo que usted es de Estonia! Eso es fascinante. ¿Hay un enlace en línea donde pueda saber más acerca de su familia durante ese momento emocionante en la historia? ¿Habla Estoniano?
MK: Nací en Los Ángeles, hijo de inmigrantes estonios. Yo entiendo bastante el estoniano, pero sólo hablo un poco. La gente ha dicho que mi arte visual está relacionado con algunos artistas históricos de Estonia. La curadora de arte estonio, Heie Treier, podría dar una mejor opinión en esto. Me siento muy conectado con la escena musical de Estonia.
S: Por eso Mark, le escribí a Heie y ella me contestó así:
Hola Heie,
Estoy entrevistando a Mark Kostabi, especialmente explorando sus raíces. Podría incluír por favor la declaración que usted hizo acerca del arte visual de Kostabi ? Si usted  nombra otros artistas estonios, puedo vincular sus páginas de wikipedia, para que los lectores sepan a qué se refiere y puedan conocer a otros artistas con mayor profundidad.
Atentamente,
Shije
Estimada Shije,

Escribí sobre la conexión de Estonia en el catálogo de la exposición de Mark Kostabi en Tallin en 1998. El catálogo está impreso, el texto no está disponible en internet. He pensado mucho en el tema.

Tal vez el mismo tipo de pintura metafísica se presenta con mayor fuerza en la pintura de Estonia del período de la guerra fría (período soviético), en los 1970s-80s. Más o menos mística, asemejándose a Chirico. Por ejemplo Mari Kurismaa, Andrés Tolts; el arquitecto Vilen Künnapu promovió este tipo de arte en sus textos. También ocurrió en el arte gráfico. Ver Ando Keskküla – Animación en YouTube!

Es una larga historia.

Atentamente,

Heie
S: ¿Hay una verdadera musa viva detrás de la mujer sin rostro?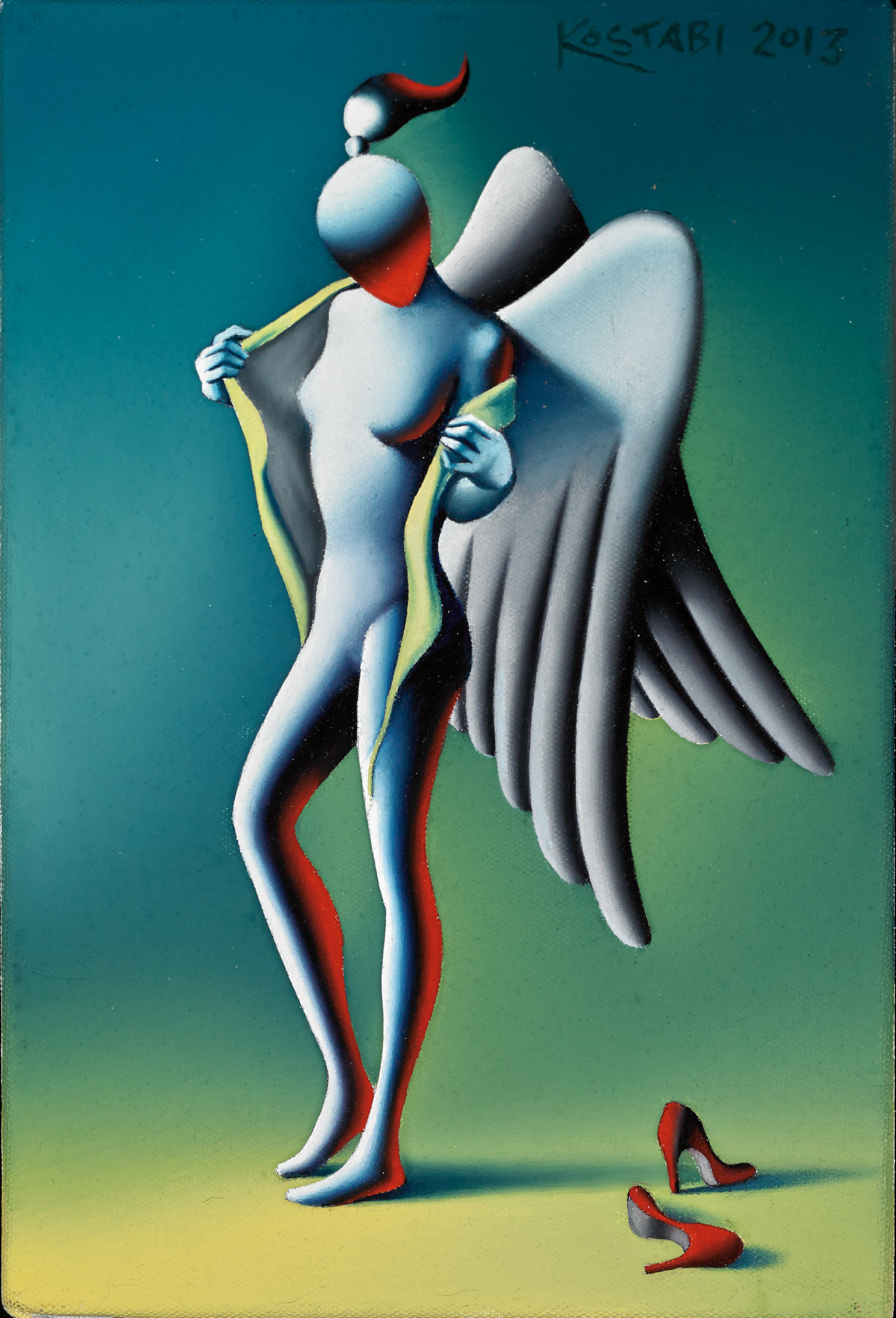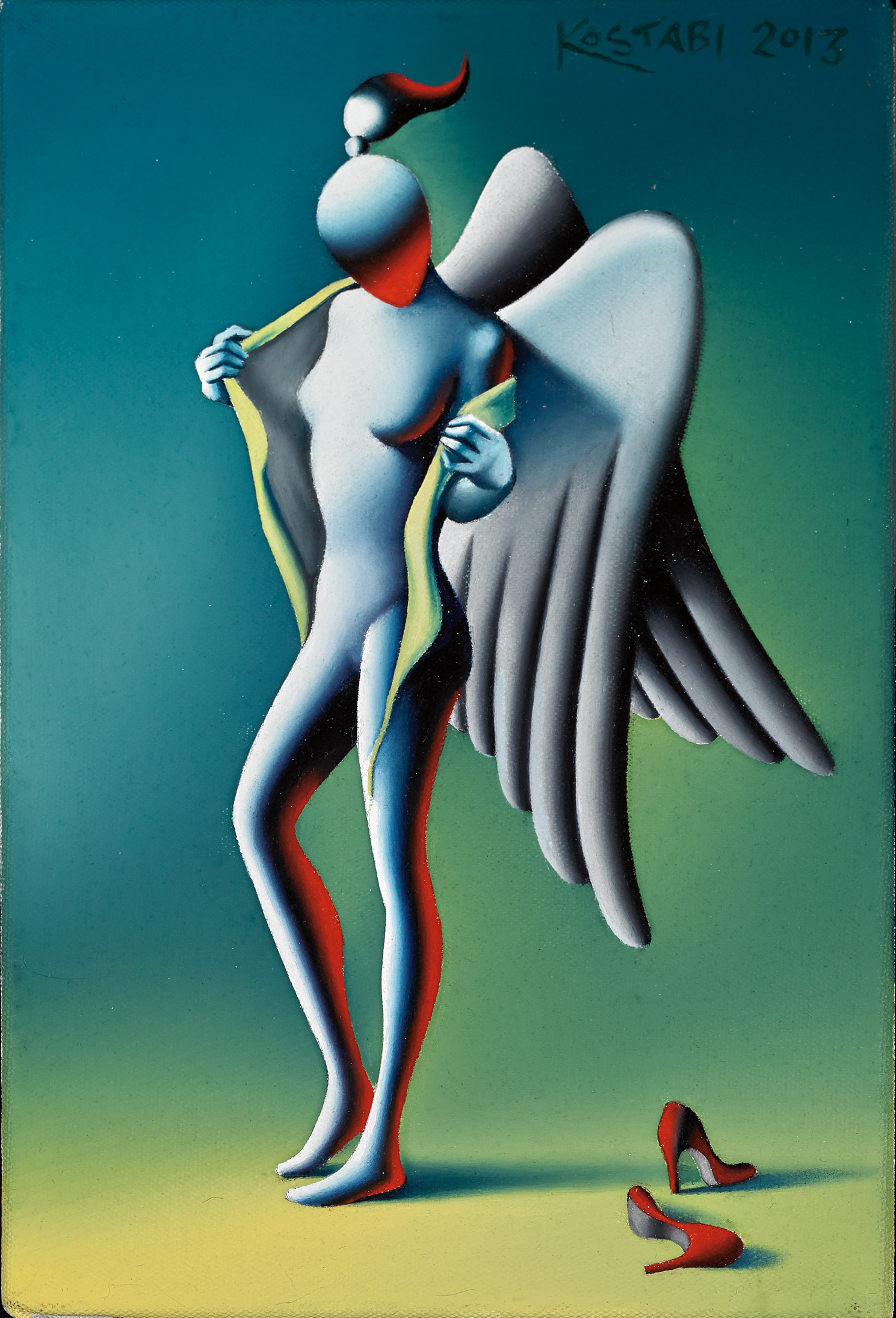 MK: Básicamente me gusta ver a las chicas con colitas de caballo. Especialmente las colas de caballo altas. Creo que se ven tan lindas y sensuales. El gran pintor y crítico de arte influyente, Walter Robinson, dijo que todas las chicas con una cola de caballo en mis pinturas son Heidi Follin, que es la novia de mucho tiempo de mi hermano Indrek Paul Kostabi. Pero ahora mi novia, que es de Estonia: Greesi Desiree Langovits, a menudo lleva una cola de caballo, que se ve exactamente igual que las colas de caballo de Las pinturas Kostabi. Incluso ella se hace con su pelo una cola de caballo redonda como una corbatita. Se ve tan lindo. Las llamamos Colas Kostabi.
S: Si hubiera una piedra rosetta, entiende, una leyenda del mapa, un anillo decodificador para sus símbolos, ¿cuál de sus obras de arte sería?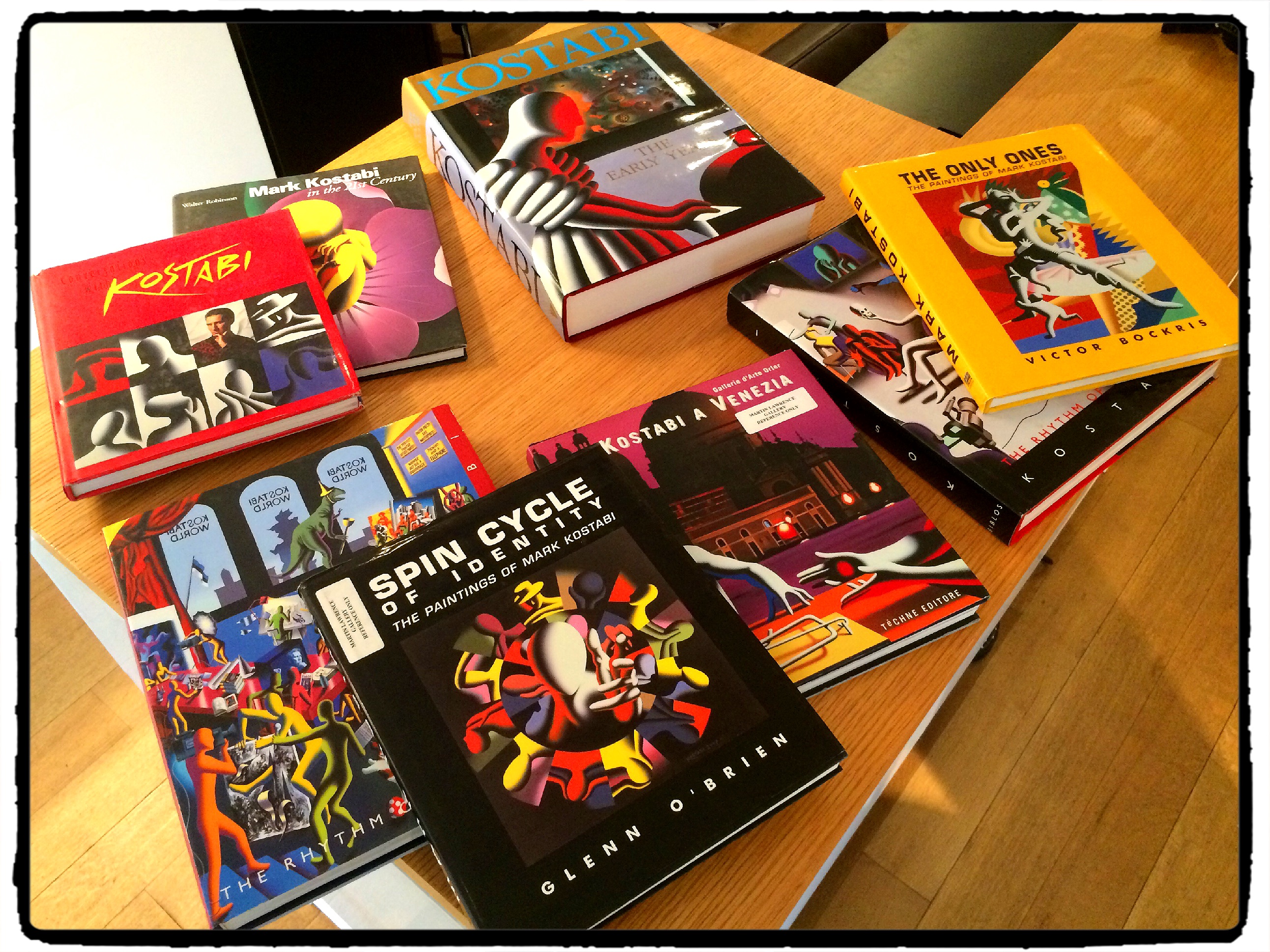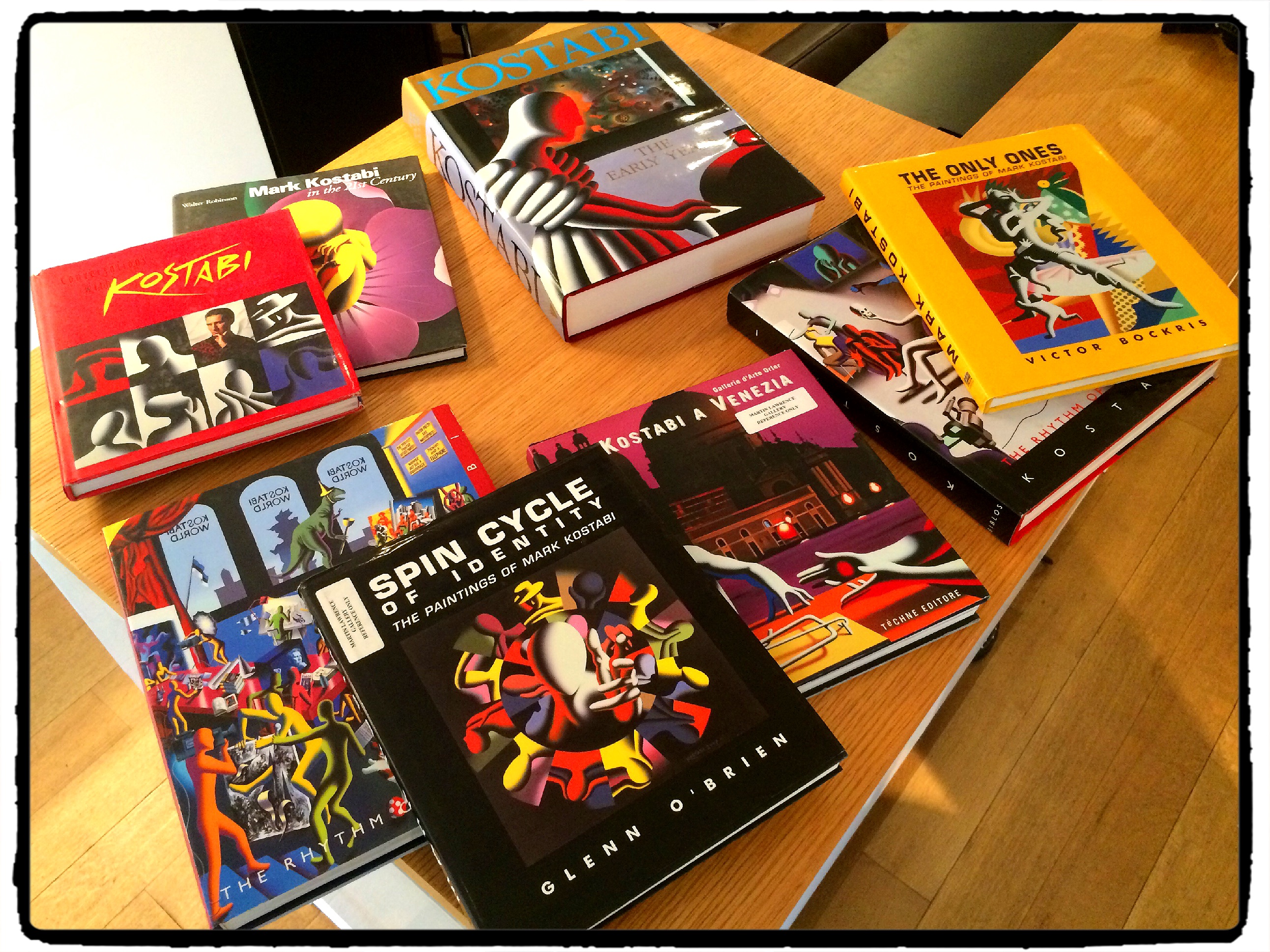 MK: Usted acaba de darme una idea para un nuevo libro. Gracias. No existe todavía, pero una pintura que puede acercarse es El ritmo de la inspiración, un cuadro muy grande y detallado que estaba en mi obras de retrospectiva en Tallin en 1998 (analizada por la curadora artística Heie Treier) y durante muchos años fue exhibida en el Salón de Conciertos de Estonia en Tallin.
He hecho más de 30 libros, así que no sé cual es el más probable que contenga un anillo decodificador, pero Conversaciones con Kostabi me viene a la mente como una fuerte posibilidad.
S: Mark, me gusta su pintura Control de Clima, el mundo fuera de control, pero suavizada por la forma familiar y el sombreado de la dama de cola de caballo y los símbolos familiares. Digame un secreto sobre los símbolos que nadie más sabe! Por ejemplo, ¿qué pasa con el sombrero de bruja?
MK: La relevancia del sombrero puntiagudo depende del contexto del resto de la pintura. Podría ser para las brujas, fiestas, burros o una antena para la sabiduría.
S: ¿Es Perfección Equivocada inspirada en Italia? Me gusta la profundidad de las sombras en el mismo, y parece que son tres mujeres que sostienen el sol! Mujeres fuertes! ¿Puede decirme más secretos sobre los símbolos importantes en la pintura?
MK: Si le preguntara a un creador prolífico de películas como Woody Allen, por ejemplo, acerca de las cosas en alguna de sus películas, y le menciona el título de la película, me imagino que él sabría de qué película que estaba hablando. Pero he hecho más de 20.000 pinturas y no me acuerdo de todos los títulos. Sin embargo, debo decir  que me gusta el título: Perfección Equivocada. Una palabra de ese título podría describir mi cerebro.
S: Hasta el evento en la Galería Martin Lawrence, pensé en Ud. como pintor. Creo que debido a las carátulas de CDs que usted hizo para Los Ramones, y Guns N' Roses. Para enterarme que esculpe – las dos esculturas fueron una bella sorpresa.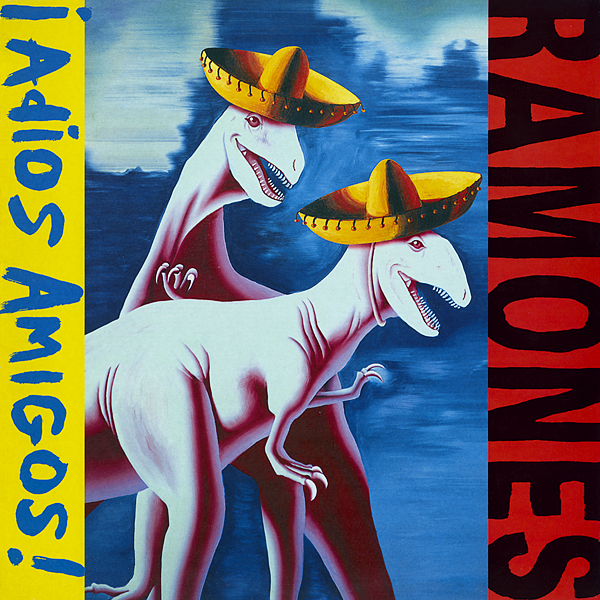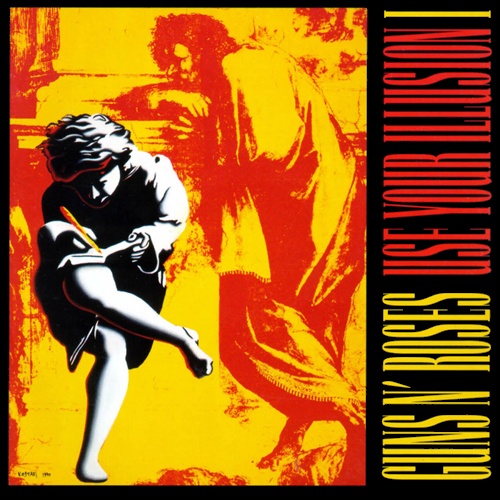 MK: Gracias. Mira, yo la señalo como un estrella de rock.
S: Usted es la estrella de rock! Fue una noche muy amena. Más de una vez me preguntaron si yo modelé para para alguno de estos.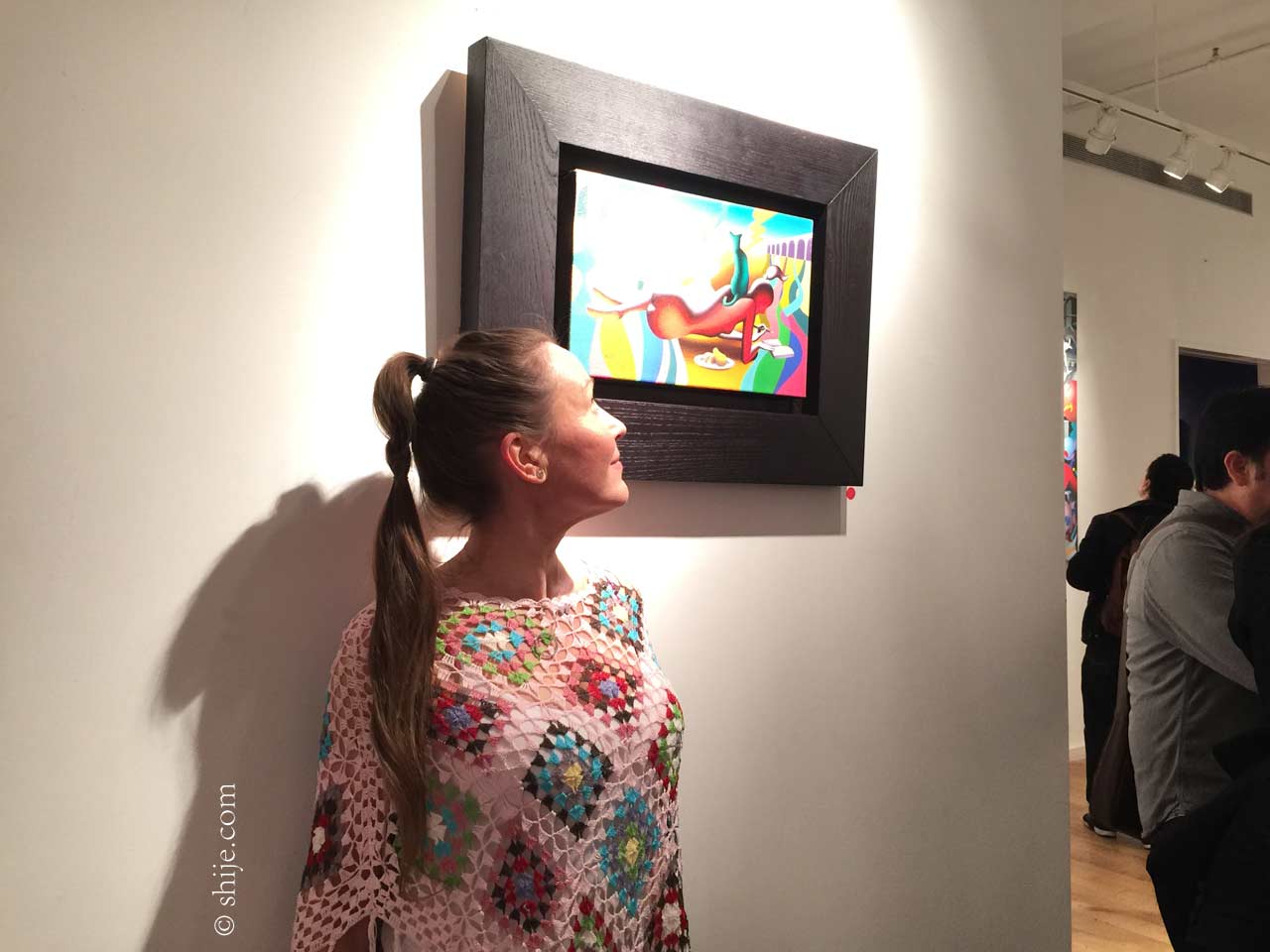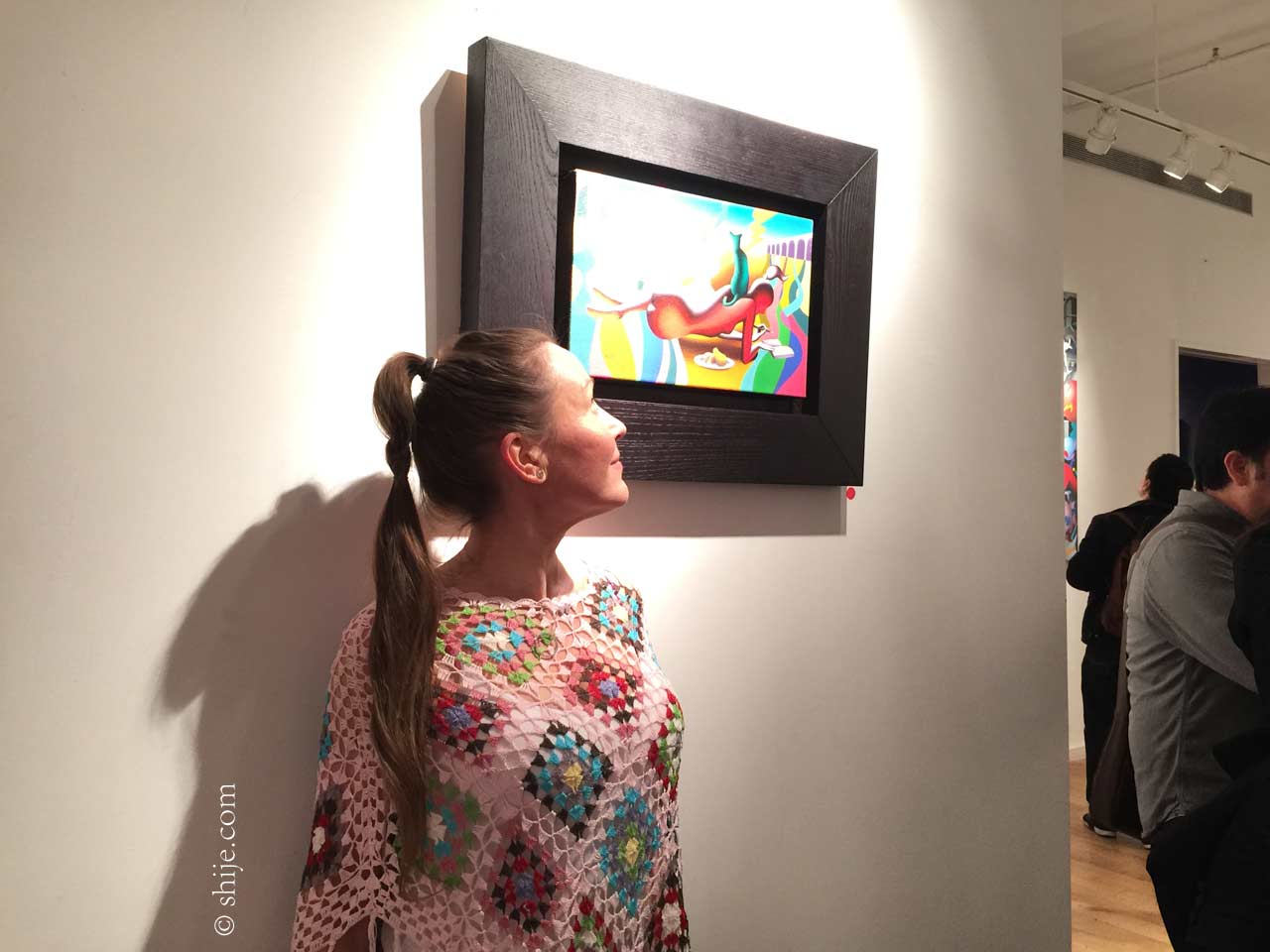 MK: ¿Qué ha dicho?
S: Mentí, "Sólo los de cola de caballo."   * Ambos se ríen *
Versión española courtesy of Ed Fernández
Mayo 21, 2015     Port Chester, New York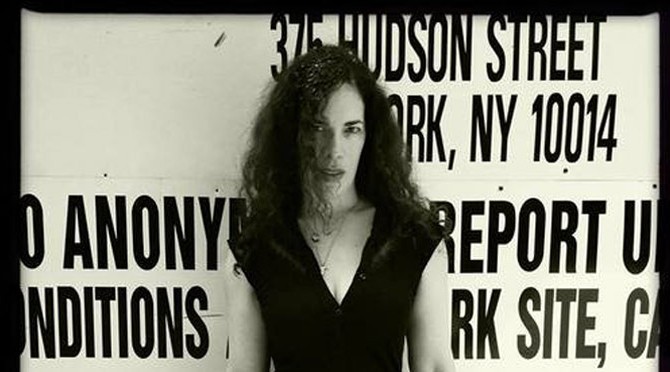 [ I met Alexis Karl at a gallery where she was performing fragrance design and came to find this was but one facet of her talent.] – Shije
Shije:  Alexis! I love your Gothic music Ondyne's Demise. How did you get started in the world of fragrance creation?
AK:  Well, it started out with me being a multi media artist…that led to perfume.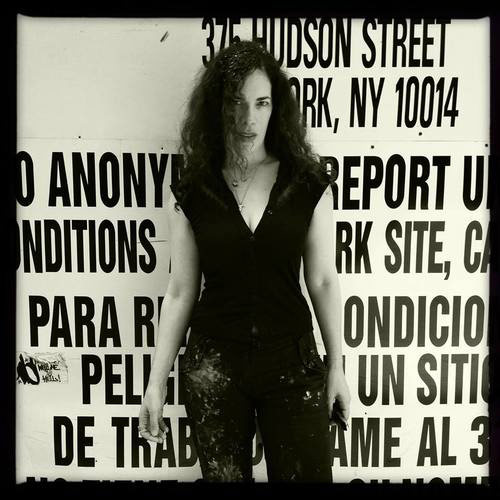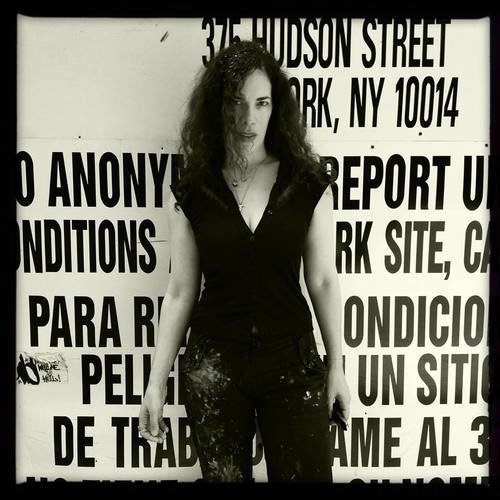 S:  Multi-media – but I think of specific scents from the gallery, when I met you. Earthy, rich fragrance —
AK:  Ah, I remember that. My exhibitions and performances often have elements of fragrance. I believe fragrance as an ambient element can break boundaries of architecture and alter a visitor's perception, much in the way music can make a room seem large or small…
Scent is so similar. I can make a gallery become a forest with the scent of dirt, oak moss and flowers, or an ancient edifice with notes of stone and fossilized resins. Fragrance has that power. It is really quite an amazing artistic medium.
S:  How did it turn into a business for you?
AK:  It was not my initial intention to become part of the fragrance world, but rather, to create olfactory art works…sellable, small, fragrant art pieces that harkened back to an age before large fragrance companies. I have always strived for a very personal approach to fragrance creation, in in that vein, bespoke, or custom created fragrance are still my favorite to create!
S:  What is a 'bespoke fragrance'?
AK:  Bespoke is a term for a custom created scent..usually for an individual, and it denotes something very special. Bespoke perfumes are pricy as they are created for one person, like a couture gown. It's a word definitely used in the fragrance world.
S:  Here's a link to your store so that everyone can go to House of Cherry Bomb and order the fragrance you got mentioned at the awards ceremony! I loved your celebrity-on-the-red-carpet photos of that, in sunny California! What are those awards called?
AK:  You mean The Art and Olfaction Awards! One of our scents, Tobacco Cognac, was a finalist, which was such an honor!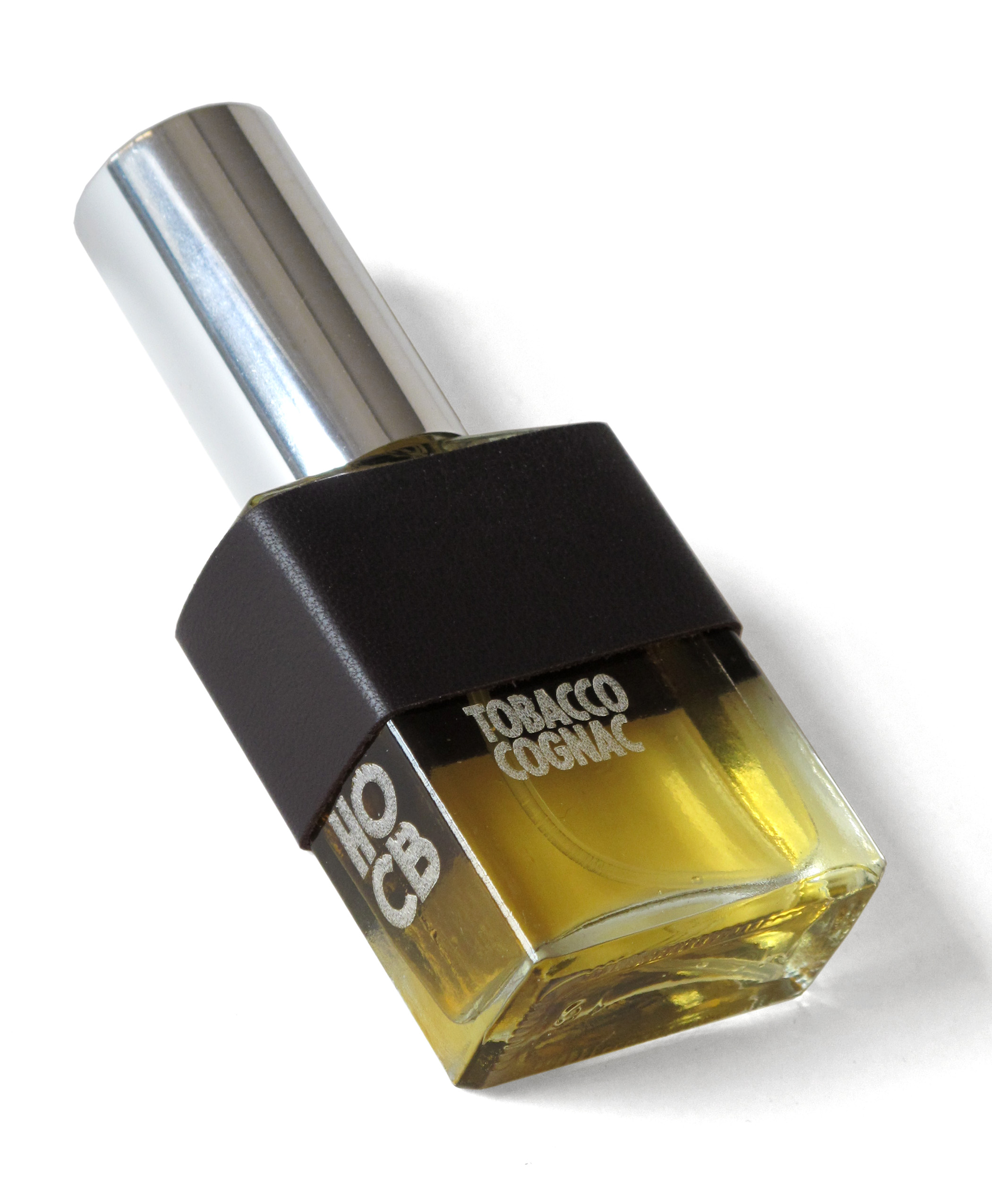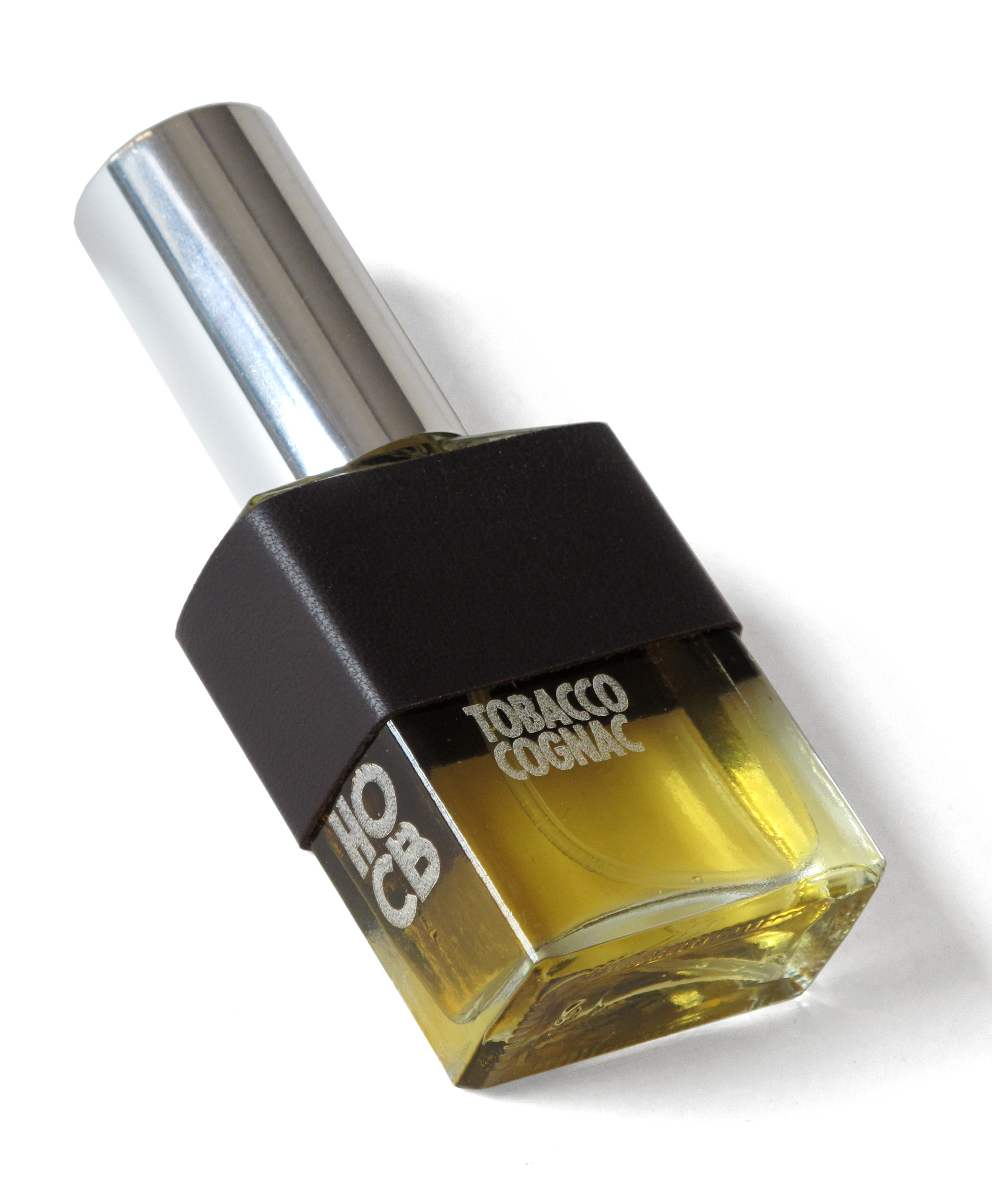 S:  Congratulations on your success! What's a time you'd point to as a turning point in your career? Right place at the right time, people or situations that serendipitously shaped you? That helped you to gain more success specifically in the fragrance biz?
AK:  How I got into Fragrance: as a multi media artist, and was working with the Fragrance house, Firmenich, years ago doing installations and artistic work for their creative team, when I was first introduced to their perfumers. I was immediately fascinated and inspired. The place was flooded with scent! There was this incredible juggling of fragrance notes going on all around me by master perfumes, and here I was creating large- scale paintings and installations to present their works. I thought, I would like to do this!
S:  So….the science, the alchemy if you will, of making a fragrance from scratch, it inspired you to get into that.
AK:  Yes! But… in another way. A way that incorporates my art, a way where colors synthesize with fragrance notes, where each fragrance I make will be a work of art- from concept, to scent, to packaging to presentation. So I started researching. I delved into the study of historical fragrances, from Ancient Egyptian to 18th Century French perfumes. I looked at how the fragrances were inexorably linked to culture.
S:  What do you mean inexorably linked to culture?  What does your research entail?
AK:  My research entails reading old texts on perfumery, from 15th Century Islamic texts on fragrant gardens to translations made from the walls of ancient Egyptian Tombs to reading biographies on Marie Antoinette's perfumer. I lecture of the Art of Perfume at the Metropolitan Museum regularly now, so I research quite a bit before each lecture. All of this information on historical perfumes is very inspirational, yet I try to incorporate it into a modern perfumery practice. My scents for Scent By Alexis and the scents I create with Maria at House of Cherry Bomb are always modern. We respect the tradition of perfume, but want our perfumes to be relevant now, in this age, influenced by our urban culture.
S:  So, Alexis, with your flair for the historical, mythological and natural —
AK:  Yes! Those three! From this research I created my first line of fragrances: oil-based perfumes held in hand-gilded 18th Century inspired flacon. The research landed me lecturing work at the Metropolitan Museum and a launch at Henri Bendel. My work has changed so much over the last ten years. The scents have become more complex, and have a literary tilt.
S:  Literary how?
AK:  Bottles are no longer hand-gilded, but now hand-etched …the fragrance names are snippets of poetry or lines from favorite writers.  My "Utopian Body" series is inspired by Michel Foucault's The Utopian Body essay. The first two fragrances in the line create a scented poem: "Body made luminous. Secret, Sacred Cyphered." In fact, I'll tell you a secret nobody else knows yet: the next fragrance will be entitled "The Harmony of Being" and serve as the next line in the olfactory poem.
S: An 'olfactory poem!' I love that! I love secrets! And ciphers! What do you mean 18th Century scents! How old and precious are these materials you and Maria use?
AK:  From http://www.scentbyalexisperfumes.com are three descriptions: Body Made Luminous is an all natural scent composed of chocolate absolute, which is this deep rich bitter chocolate, fossilized amber, which comes from 35 million year old resin, and lush Moroccan flowers. The scent is deep and rich with a fiery, glowing heat. It is extremely sensual… daringly edible and is meant to enhance the skin's own warmth.
Secret, Sacred, Cyphered is a heady fragrance of Moroccan flowers and tuberose blended with hints of leather, ginger and fig, all tied together by natural vanilla. It is elegant while still very sensual, and it's base is a skin accord I actually developed for a lecture I did at the Guggenheim Museum. It is refined yet complex, and beautifully heavy.
The Harmony of Being, which will be released this spring is quite elegant. It is strives to create balance of dark and light- and so black agar wood, coffee flower and beeswax absolute play with hints of ambergris, woods and a melange of flowers like neroli, lily of the valley and mimosa. The perfume volleys back and forth with green notes and lush flowers and always a trace of delicate smoke and again, skin.
All three fragrances find a common note of skin, for the wearers body is the true base. They were created with skin in mind. They are full of rare and natural oils, and I think they are very sensual and alluring…very special.
S: Are musks always expensive, wild animal products?
AK:  Well, musks are no longer animal products, but now are synthetically created! Maria and I have some vintage musks that are about 50 years old from Morocco. The ouds are natural… and we often use vintage ouds as well…so, they are indeed hard to come by. We have found ourselves rooting in the dusty, never-opened cabinets of oil purveyors to search for forgotten Arabian ouds, the longer they sit, the more viscous and heavy the scent!
S:  Cool! Vegan musk! That is just so Brooklyn!
AK:  Ha! I guess it really is. Also, I have two fragrance lines, Scent by Alexis and House of Cherry Bomb, which I co-founded with perfumer Maria McElroy of Aroma M.  House of Cherry Bomb is all about NYC. We pair Classic NYC chic with edgy modern. We use rare, beautiful oils sourced from all over the world. Flowers from Morocco and Spain, more from France, citrus notes wild-crafted in California… vintage, hard to come by musks and ouds. I adore working with Maria who is like my sister, and who, with music blaring out of our speakers at the Aroma A Atelier, we pass oils back and forth, back and forth, talking excitedly about ideas and composing fragrances all the while.
S:  Sounds fun! Thanks for joining us.
AK:  Thanks for having me.
S:  My band says hi to your band.
AK:  Ha!
S:  Tell me their names again?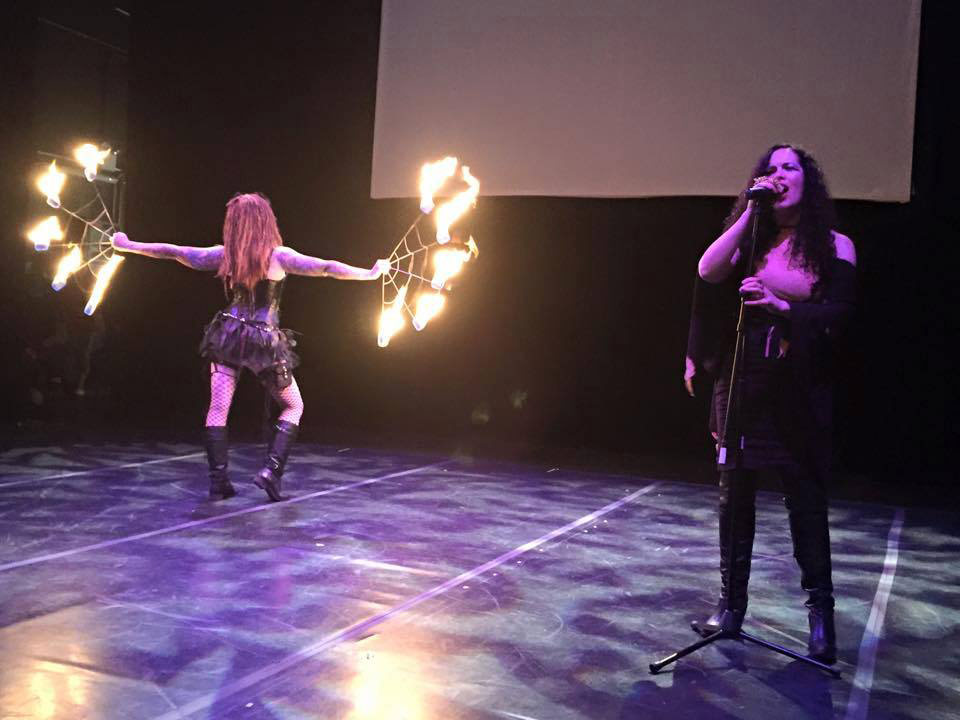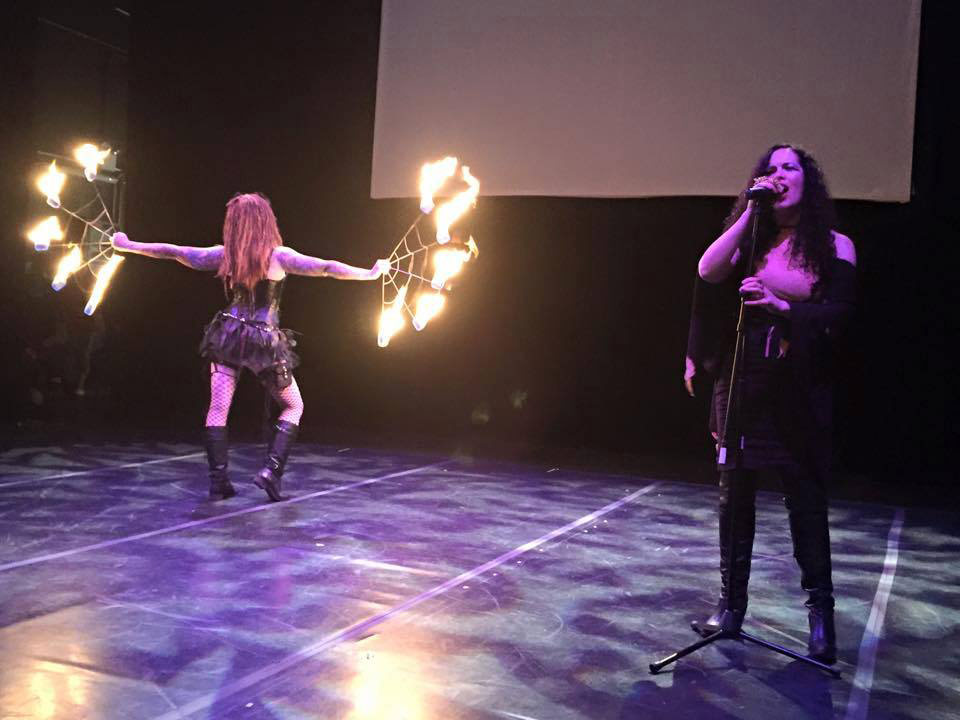 AK:  Ondyne's Demise are: Alexis Karl, Fara Badrieva and Paul Ashton. Now we're joined by our incandescent fire dancer, Erin the Red! A press release from our archives:
A huge array of amazing performances happened at http://www.theaterforthenewcity.net/les.htm! My solo show MYTHOLOGICAL EVOLUTION challenges theories of creation, suggesting human-animal hybrids as our true evolutionary ancestors while promising the existence of these creatures still. The installation, composed of large scale paintings, crystal and obsidian encrusted sculptures, film, fragrance, dark ambient music and live performance spanned a 2,500 sq. foot Warehouse in Brooklyn, NY.

Sneak peek into our set: https://soundcloud.com/ondynesdemise/neon-jesus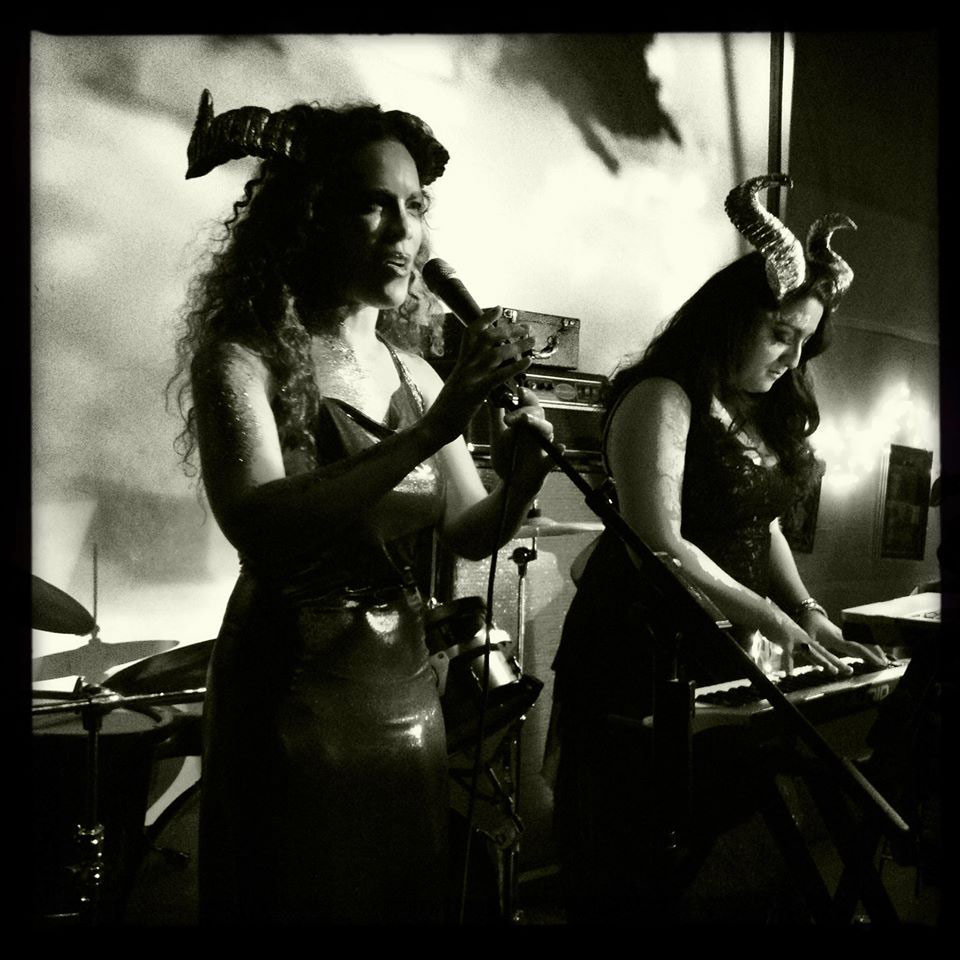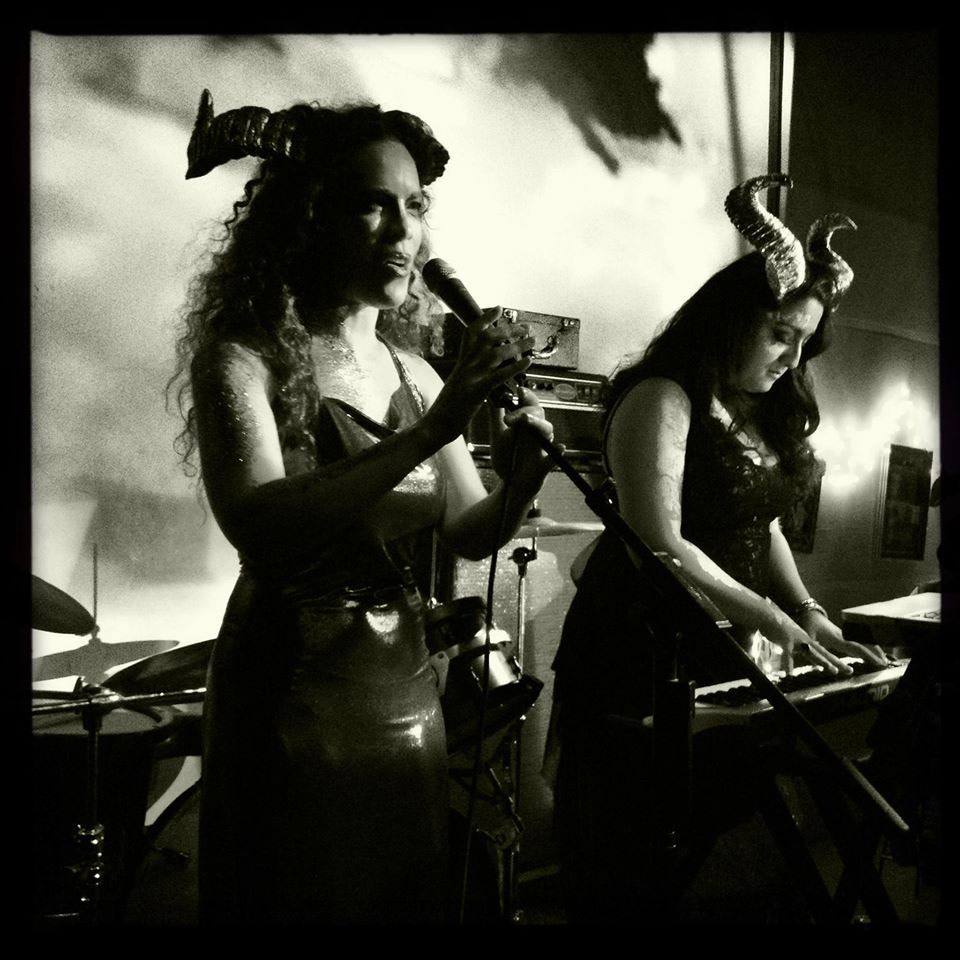 See you soon.
S:  Yes, for sure at Fashion Week in New York. Everybody, get these free albums as a gift from Alexis Karl. Lost Cities is the newest one, here:
http://onyudo.com/#!/albums/lost-cities
AK:  Yes, and the other one online is also free, and here's the press about it. "Mythological Evolution is a dark ambient soundtrack created for singer Alexis Karl's multi-media one person exhibition, MYTHOLOGICAL EVOLUTION: A RE-CREATION CREATION MYTH, which explores the theory of human-hybrid evolution and the reality of mythology.  Created as part of a soundtrack for Mythological Evolution for The Hall of Celestial Transformation. Album available as a free download. Free MYTHOLOGICAL EVOLUTION SOUNDTRACK:
http://onyudo.com/album/mythological-evolution
Mythological Evolution by Ondyne's Demise (in collaboration with Anima Animus Animal) is licensed under a Creative Commons Attribution-NonCommercial-NoDerivatives 4.0 International License."
LINKS!
http://www.scentbyalexisperfumes.com
https://www.etsy.com/shop/houseofcherrybomb
http://bodymadeluminous.tumblr.com
https://www.etsy.com/shop/SCENTBYALEXIS
http://onyudo.com/#!/albums/lost-cities
DIP, with Christine Buckley and Natalie Wilkin. Swimming costumes by J. Morgan Puett. Music by Ondynes Demise. © Jorge Colombo, 2013.
Photo Credits:
All black and white photos and the photo of the Tobacco Cognac bottle are credited to Jorge Colombo
The photo of the live performance with the fire dancer is credited to Eden Brower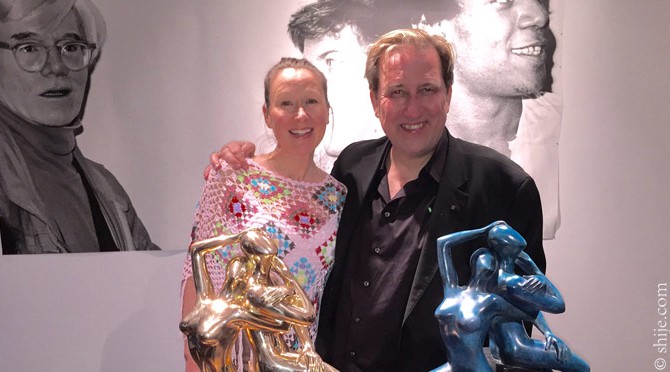 Shije:  A giant 'Kostabified' guitar greets people at the entrance to The Cutting Room. What a beauty. I think I stared at it for half an hour. How did it come about?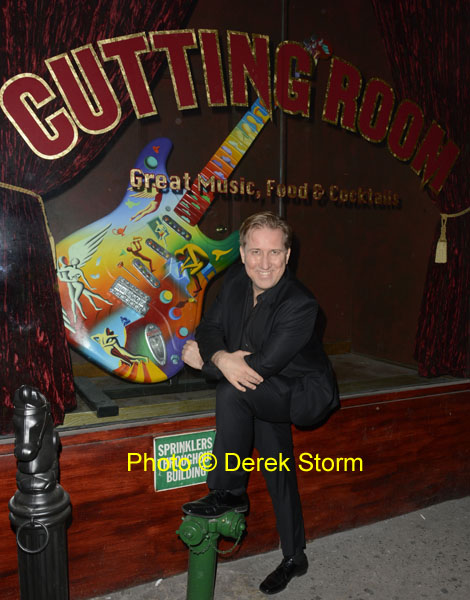 Mark Kostabi:  Adam Sands, a concert booker and party/event promoter in New York asked me to do it. I agreed and along with showing many paintings within the Cutting Room, I feel like I've become part of the family there.
S:  Lots of musical instruments in your paintings! Which came first for you art or the music?
MK:  I started as a visual artist at age 6. I started as a pianist at age 12. My mother was a piano teacher.
S:  Should we hear your paintings, are we supposed to imagine sounds? In music there is such an interplay, the language of music, spoken between the musicians on stage… in your visual artform do you ever riff back and forth with other artists, and if so, how long does it take to get a ping back?
MK:  I do feel art and music are very related. Both have colors and harmony. I've done many collaborations with other visual artists and we riffed back and forth: Enrico Baj, Tadanoori Yokoo, Howard Finster, Arman, Paul Kostabi and Tony Esposito. Sometimes the ping happens immediately. Other times it takes a while.
S:  At your exhibit at the Dillon Gallery in Chelsea, bass player Paul Nowinski told me you are from Estonia! That's fascinating. Is there a link online where I can learn more about your family during this exciting time in history? Do you speak Estonian?
MK:  I was born in Los Angeles to Estonian immigrants. I understand a lot of Estonian but speak only a little. People have said that my visual art relates to some historical Estonian artists. The Estonian art critic, Heie Treier, could elaborate better on this. I feel very connected to the Estonian music scene.
S:  So Mark, I wrote to Heie and here's that:
Hello Heie,
I'm interviewing Mark Kostabi, especially exploring his roots. May I please include a statement from you about his visual art? If you name other Estonian artists, I can link their wikipedia pages, so the readers will know what you mean and can explore the other artists in more depth.
Best,
Shije
Dear Shije,

I wrote about the Estonian connection in the catalogue of Mark Kostabi's exhibition in Tallinn in 1998. The catalogue is printed, the text is not available in the internet. I have thought about the topic a lot.

It's a long story.

Best,

Heie
S:  Is there a real life muse behind the faceless female?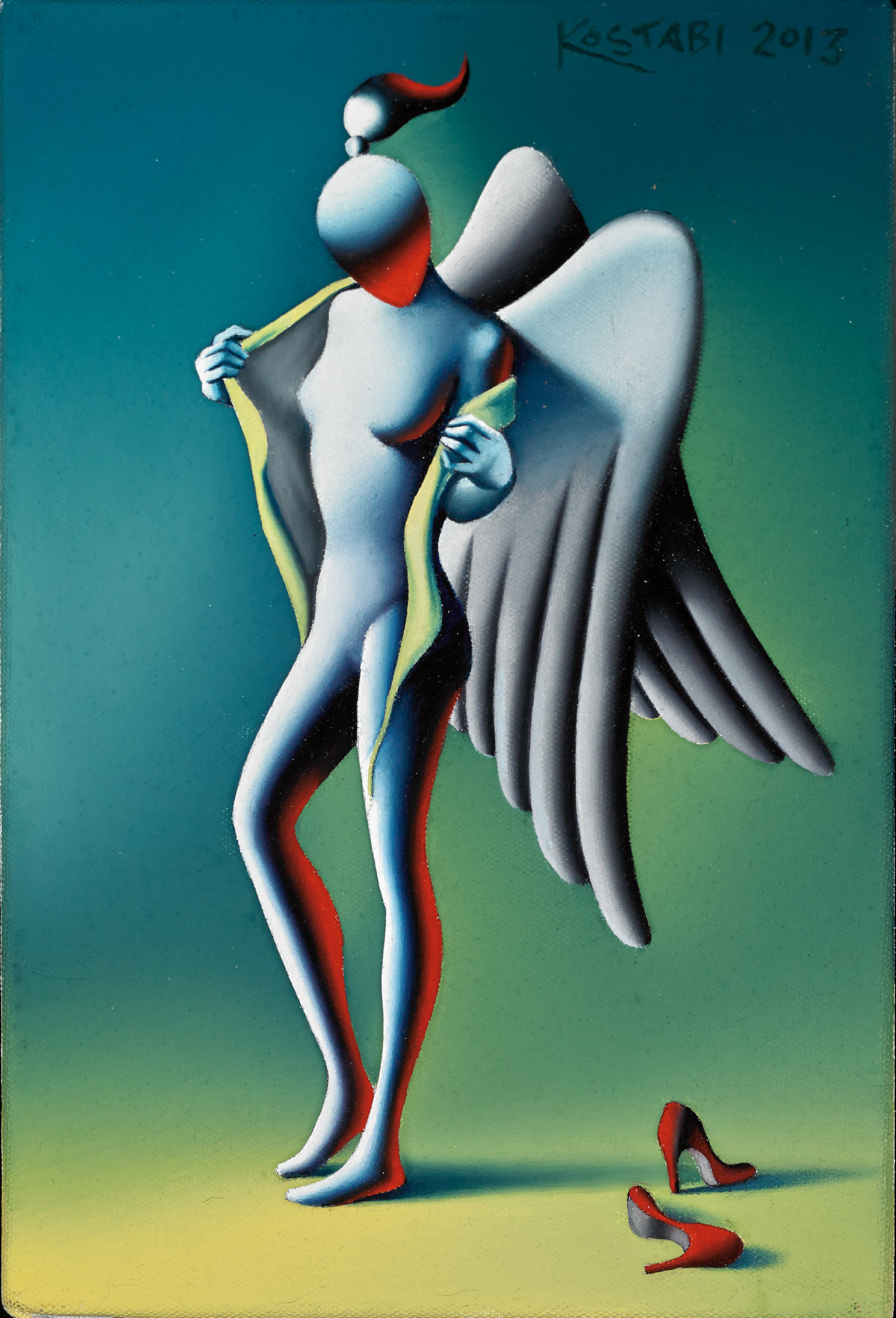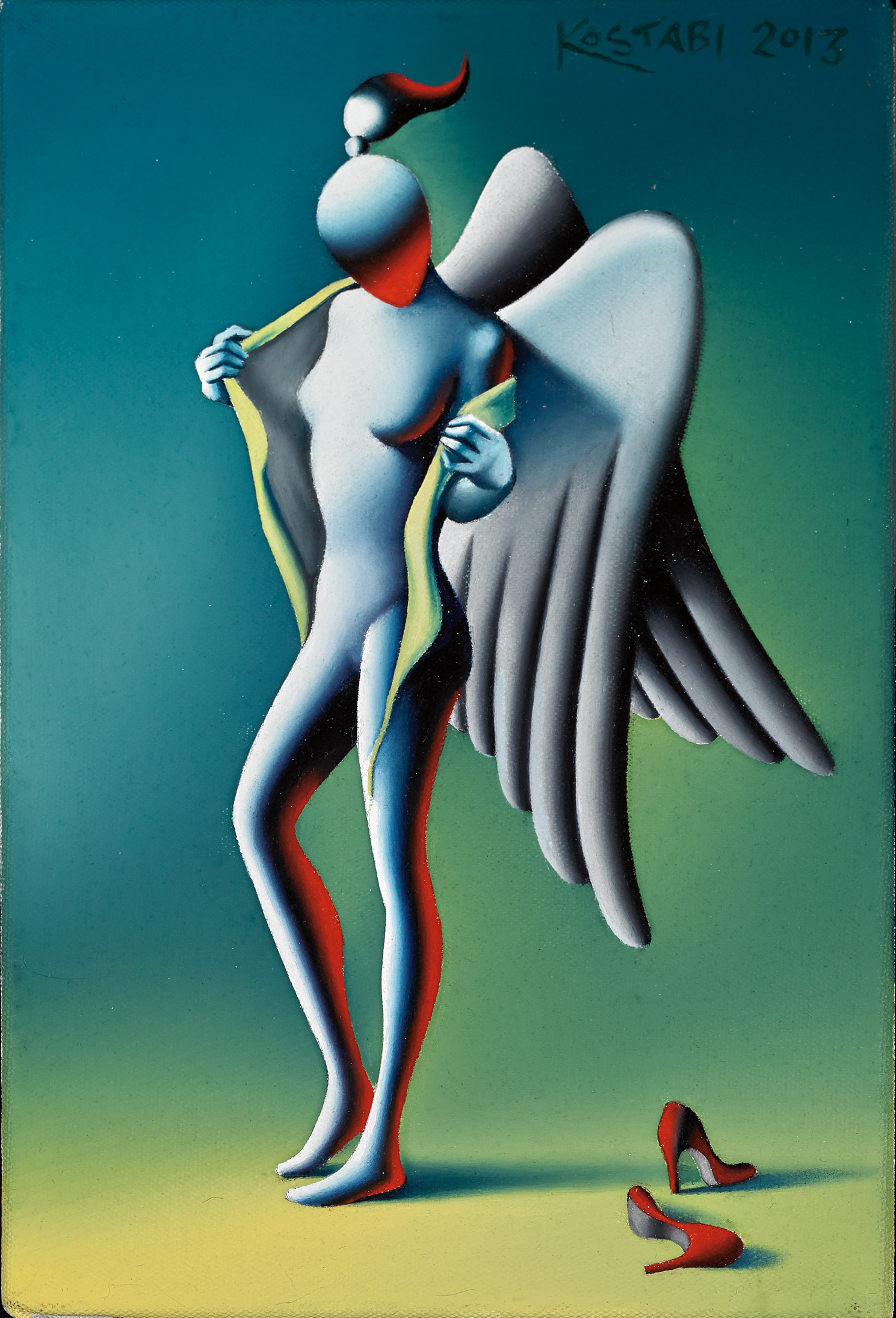 MK:  Basically I just like seeing girls with ponytails. Especially high ponytails. I think it's so cute and sexy. The great painter and influential art critic, Walter Robinson, said all the girls with ponytails in my paintings are Heidi Follin, who is the long time girlfriend of my brother Indrek Paul Kostabi. But now my girlfriend, who is Estonian: Greesi Desiree Langovits, often wears ponytails that look exactly like the Kostabi painting ponytails. She even creates the round ponytail "tie" with her hair. It's so cute. We call them Kostabi Tails.
S:  If there were a rosetta stone, you know, a legend to the map, a decoder ring for your symbols, which of your artworks would it be?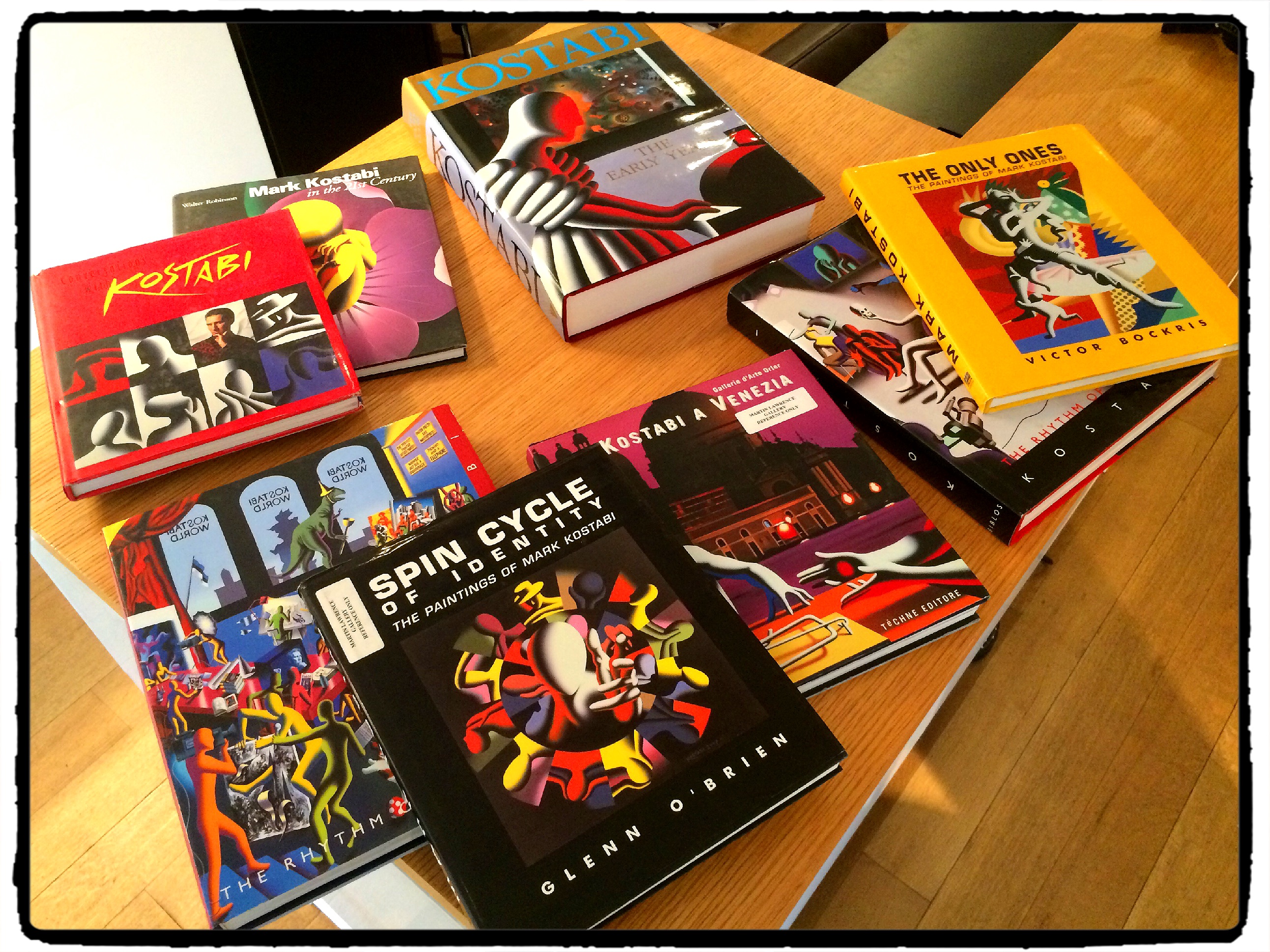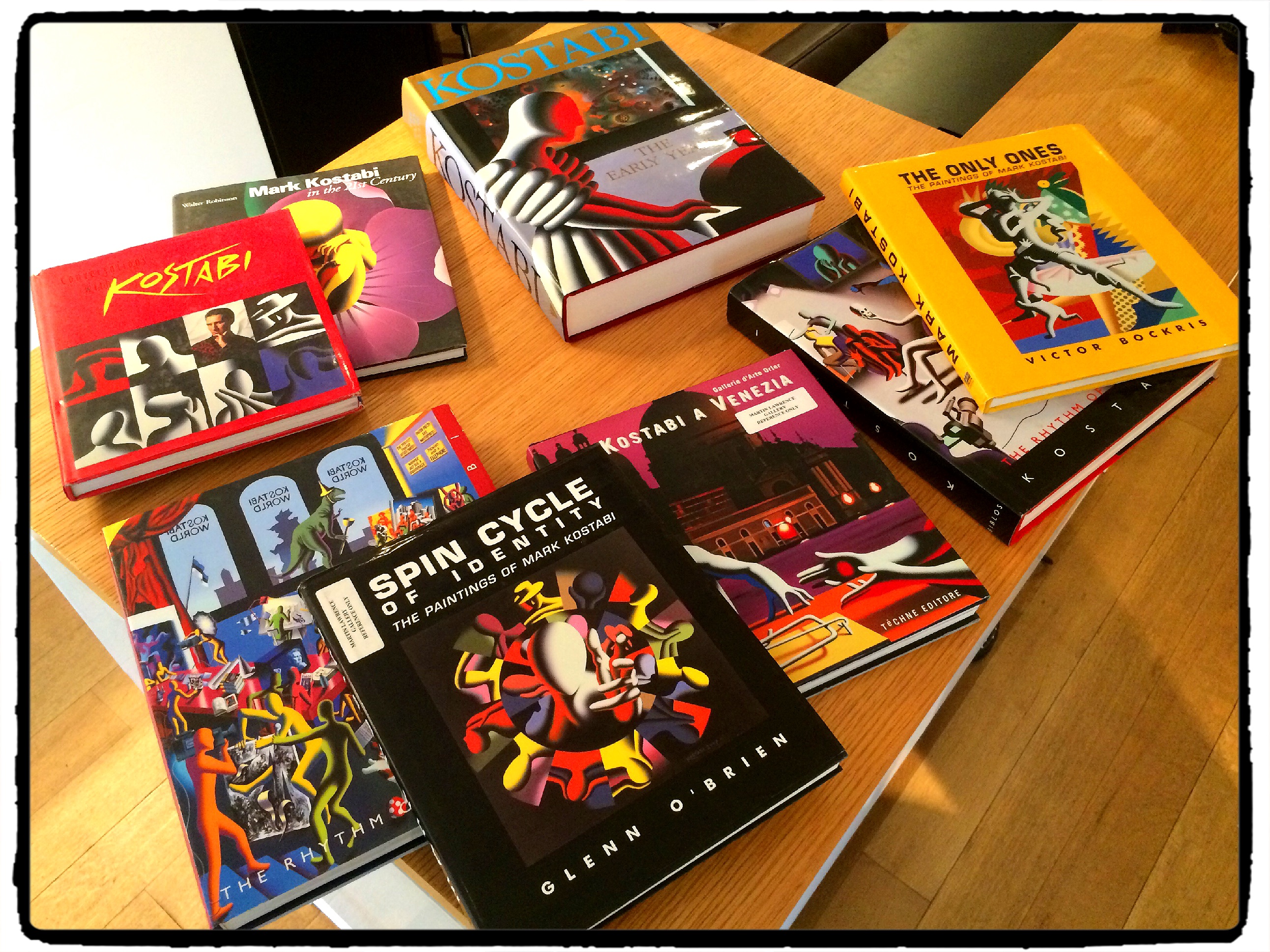 MK: You've just given me an idea for a new book. Thanks. It doesn't exist yet but a painting that may come close is The Rhythm of Inspiration, a very large and detailed painting that was in my 1998 Tallinn retrospective (which was curated by Heie Treier) and for many years was displayed within the Estonia Concert Hall in Tallinn.
I've done over 30 books so I don't know which is the most likely to contain a decoder ring, but Conversations With Kostabi comes to mind as a strong possibility.
S:  Mark, I like your painting Climate Control, the world out of control, but soothed by the familiar shape and shading of the ponytail lady and familiar symbols.  Tell me a secret about the symbols that nobody else knows! Example, what's with the witchy hat?
MK:  The relevance of the pointed hat depends on the context of the rest of the painting. It could be for witches, parties, dunces or an antenna for wisdom.
S:  Is Misguided Perfection set in Italy? I like the depth of the shadows in it, and that it looks like three women holding up the sun! Strong women! Can you tell me more secrets about all the significant symbols in the painting?
MK:  If you asked a prolific film maker, like Woody Allen for example, about things within any of his movies and you cited the title of the film, I imagine he would know which film you were talking about. But I have made over 20,000 paintings and I don't remember all the titles. I must say however, I like the title: Misguided Perfection. One word of that title could describe my brain.
S:  Until the event at Martin Lawrence Gallery, I thought of you as a painter. I think because of CD covers you've made for The Ramones, and Guns N' Roses. So to find out you sculpt — the two sculptures were a beautiful surprise.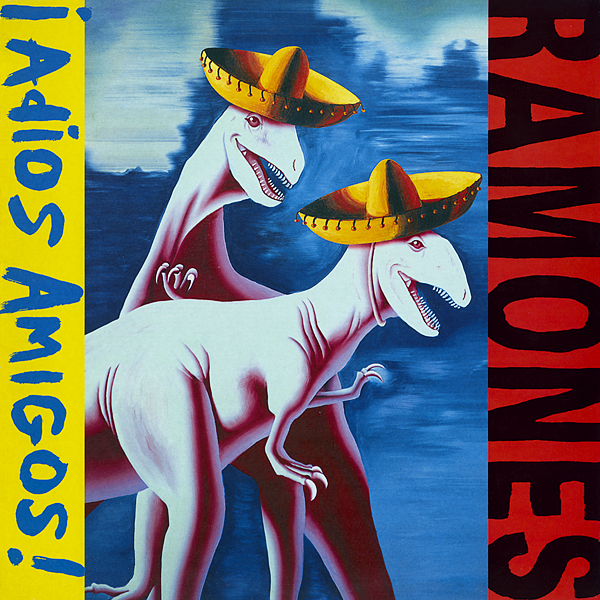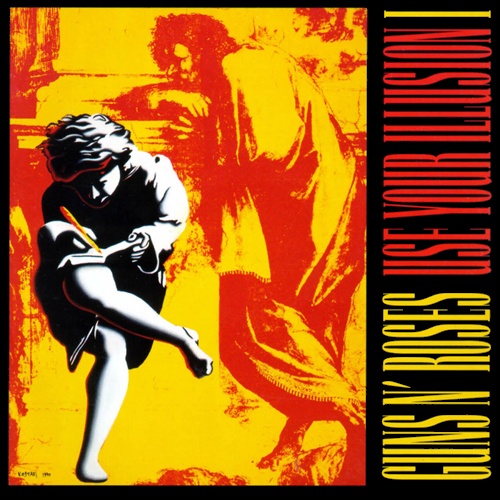 MK:  Thanks. I pointed at you like a rockstar.
S:  You're the rockstar! Such a fun evening. More than once I was asked if I modeled for any of these.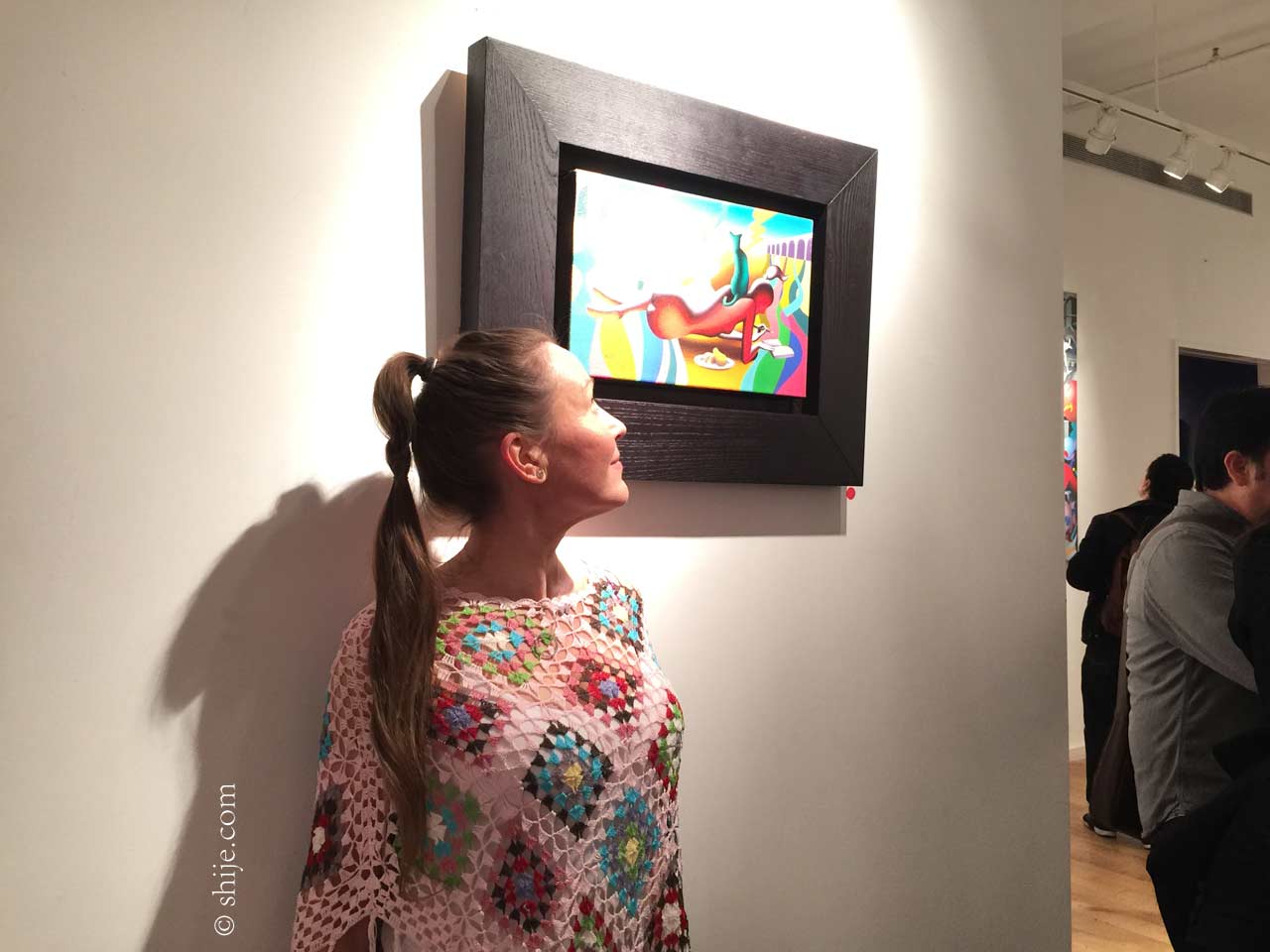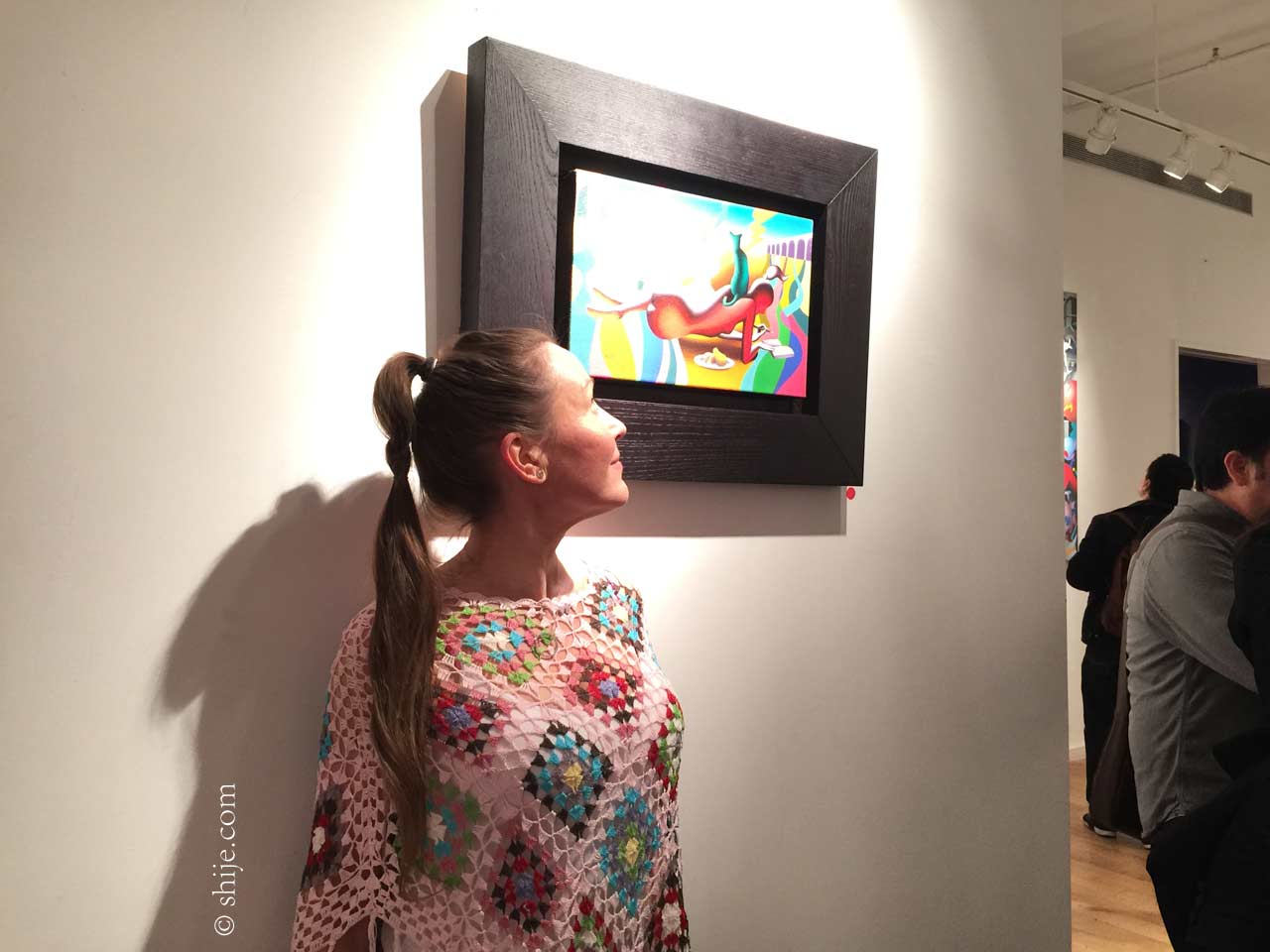 MK: What did you say?
S:  I lied, "Only the ponytail ones."  *both laugh*
Cutting Room Photo ©2015 Derek Storm
Artwork Photos Courtesy of Mark Kostabi and Martin Lawrence Gallery
Additional Photos ©2015 Kenmarespoppin.com and Shije.com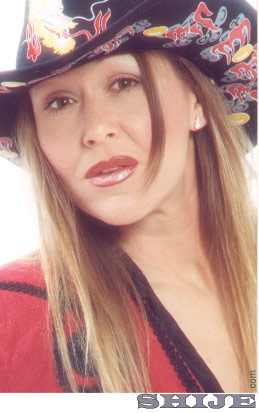 Embarrassing or fun first times in front of an audience?
Joanna Smith: Forgetting the lyrics and humming 'On Down The Line' by Patty Loveless. I was six; it was at The Little Miss Peanut Pageant.
Shije: I forgot the words to 'Unchained Melody' in front of a big audience a huge casino pool party. So I made words up. People looked confused. They kept trying to sing along. I figured out the words again by what they were singing. Thanks, audience!
Katie Armiger: I remember handing the DJ my cassette tape, and singing 'Wide Open Spaces' by The Dixie Chicks on a karaoke machine.
Drake White: We set up in a cu-de-sac and the law came. The cop said that she had a friend that owned a bar and that the band had canceled that night. Bam! We were the instant house band.
Jobs you've had? Any crazy ones?
Josh McSwain (Parmalee): A repo man.
Brett Eldredge: Little League referee.
Shije: Wedding bartender at a yacht marina. It's hard work! Sometimes we'd do many weddings a day. Then there's clean up.
Charlie Worsham: I once opened for an Elvis impersonator at a nurses' convention!
Dustin Lynch: In an environmental lab, testing chemical waste and sewage!
Drake White: I hitchhiked all the way around New Zealand, playing at random bars.
Jobs you can see yourself doing? In another life, what dream would you pursue?
Chris Janson: I'd be an outfitter or hunting guide.
Drake White: A motivational speaker.
Clara Henningsen: A marine biologist.
Kacey Musgraves: A yoga teacher or makeup artist.
Shije: I'd want to be a chef. I'd model for sculpture classes at art schools. I'll design furniture or custom condos like Lenny Kravitz does now. And I love interviewing others and writing books.
Katie Armiger: I love psychology and helping people, so I would probably be a counselor.
Joanna Smith: A State Department or United Nations employee.
Tour grub?
Jon Pardi: Biscuits and gravy.
Shije: Chicken and waffles. But late in the day I like guacamolé. Hot chips with cold Lone Star Beer and southern cooking.
Katie Armiger: Any sort of macaroni and cheese!
Tyler Farr: Boiled peanuts.
Maggie Rose: Popcorn and Vietnamese pho that's super-spicy with sriracha hot sauce.
Memorable concerts? Earliest live music moments?
Rachel Farley: My first concert was when I was four, and it was to see Britney Spears.
James Wesley: Alan Jackson.
Suzanne Alexander: Reba. I couldn't even eat that day, I was so nervous to see her.
Ben Helton (Bush Hawg): The Allman Brothers when I was 13.
Storme Warren: It was 1980. Glen Campbell, Jim Stafford, Roy Clark, and Tammy Wynette.
Shije: The VH1 Divas Concert filmed in Las Vegas and I got to be an audience extra! So I was right close to the stage when The Dixie Chicks sang 'Landslide' with Stevie Nicks. It took my breath away, I was so musically starstruck. They all inspire me to sing.
Randy Houser: Seeing my daddy play in a band when I was real young. That is when I knew I wanted to play music.
"Desde hace tiempo —exactamente desde que no tenemos a quien vender el voto—, este pueblo ha perdido su interés por la política, y si antes concedía mandos, haces, legiones, en fin todo, ahora deja hacer y sólo desea con avidez dos cosas: pan y juegos en el circo." — Juneval 100 A.D.
Estos son días de vino y rosas
De mentiras elegantes
Y lo que los medios posan
Si los pobres no pueden dar
Más de lo que tienen,
Que si mueren por las calles
Que tortas siempre hallen
El juego de los reyes
Hoy ha de comenzar
Donde Cláudia y Pitbull
Habrán de cantar
Que se escondan en las favelas,
Que por sus vidas teman,
O como dicen ya sin más,
El mundo no debe mirar,
Al Brasil real hay que tapar
El partido debe seguir
Para vender los comerciales
De la Chevy y la Ford
Y poder pagarle a la JLo
Nerón,
Con su circo y su pan,
No encubre las represiones,
Lo que Brasil nos cuenta
Con muertos y reporteros
llenando las prisiones
Pero de la playa
Hay que filmar
Sólo sonrisas mostrar
El juego debe $eguir
Mientras dure
Hay que invertir.
"… iam pridem, ex quo suffragia nulli uendimus, effudit curas; nam qui dabat olim imperium, fasces, legiones, omnia, nunc se continet atque duas tantum res anxius optat, panem et circenses."
(Juvenal, Sátiras X, 77–81)
By Shije
Versión española
Ed Fernández